Welcome,
I hope you enjoy browsing my website.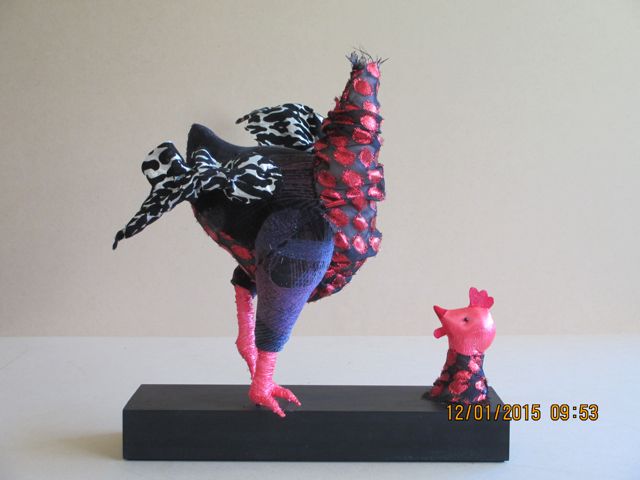 I am Val Griffith Jones, a multimedia artist, working in Picton, New Zealand. I use women's traditional methods, (knitting/ felting) and materials, (fabric/ fibre) to tell the stories, thoughts and experiences of women. Back in the 80's the works were big scale, as seen in Stuffing On, and The Stuffed Stuff Show. Now working on a small scale suits me well, and miniaturising , as in the After Shock works , is effective.
"Wicked Stitch" has  been seen at The Forrester, Oamaru and The Millennium, Blenheim. The Eastern Southland Gallery, Gore showed the After Shock Series, and The Gallery Havelock has hosted 'A Wry View.
In the last two years I have been painting landscapes, which have shown in the Marlborough Gallery, and Havelock Gallery.
Works are in private collections, Marlborough Museum, Blenheim; The Eastern Southland Gallery, Gore; Te Papa Tongarewa, Wellington and World of Wearable Art, Nelson.
If you wish to contact me I would love to hear from you, my email is: